How I made it step two.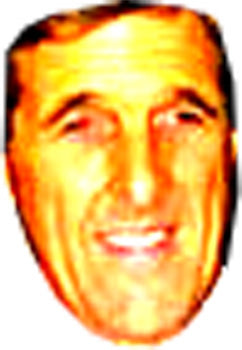 Then I washed out the color in the photo using Adobe Photoshop.

I enlarged the image to be pumpkin-sized, then exported a three color .gif file using colors that I selected (orange, yellow, and transparent). You can do four colors if you want to carve some of the area completely away, but I like to make a three color pattern and then just do the pupils white.