Iron Man Pumpkin Sculpture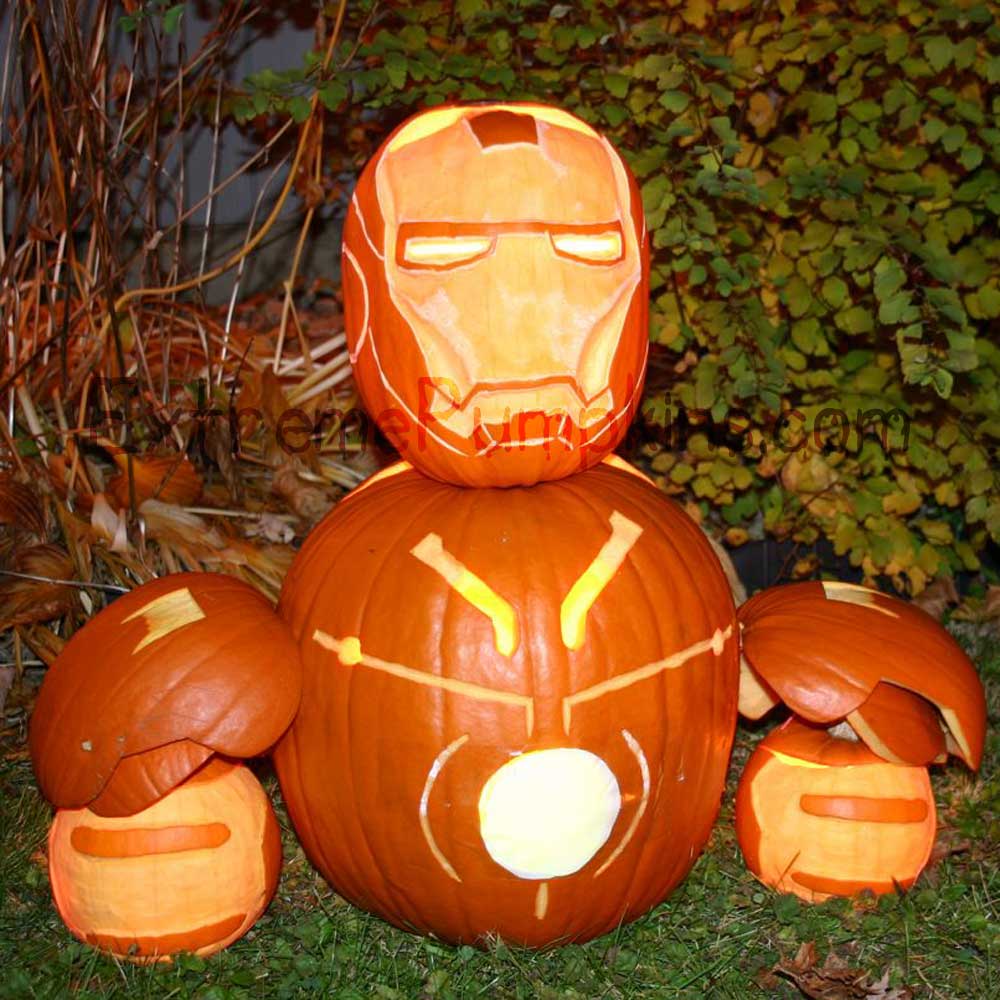 I've never seen the movie Iron Man, which is probably inexcusable to many people. It is more shameful for me, because my friend Lana is in the movie. Even worse, my friend Ryan was in Fight Club and I didn't see that one either. That's right, I have two friends that have ever appeared in BIG movies and I haven't seen either one.

I guess I don't go to the movies much and when I do, it is only at the request of my lovely wife. This year I saw one movie (that is about my pace, one movie a year). It was Julie and Julia. Last year I saw Slumdog Millionaire.

Oh well, I still like this Iron Man sculpture. I've seen the commercials and that Iron Man dude looks fairly cool. Props to Lana. If anyone sees the movie her line is something like "Hi Tony, remember me from last night?" Ryan didn't have any lines in Fight Club, but his face did appear on the movie poster, which is awesome!