Jello For Brains Pumpkin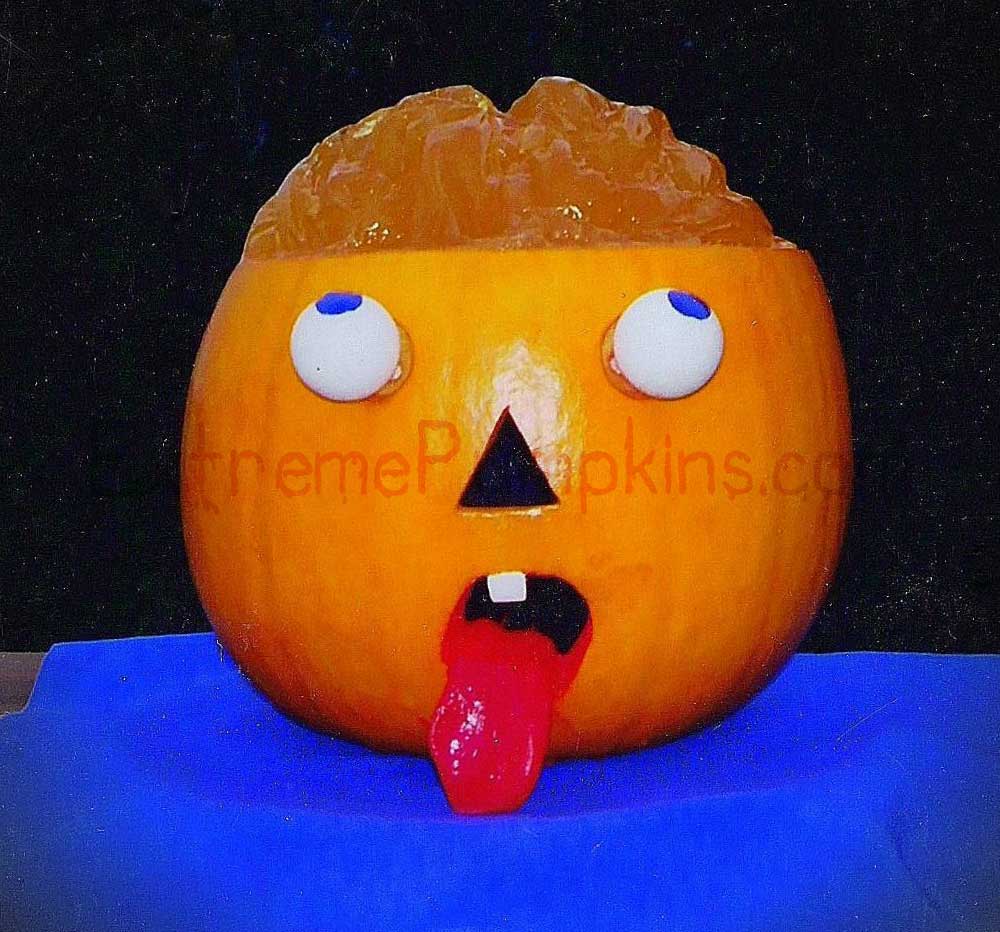 This pumpkin has jello for brains. It is a cool looking pumpkin, but after staring at the photo for a few minutes it looks creepy to me. What is that background? Is it some type of satin ... or a portal to another dimension? Why can I see the background through the nose-hole of the pumpkin. What made that tongue so red?

I guess it is just one of those things. I should let it go.