Lots of Vegetable Ideas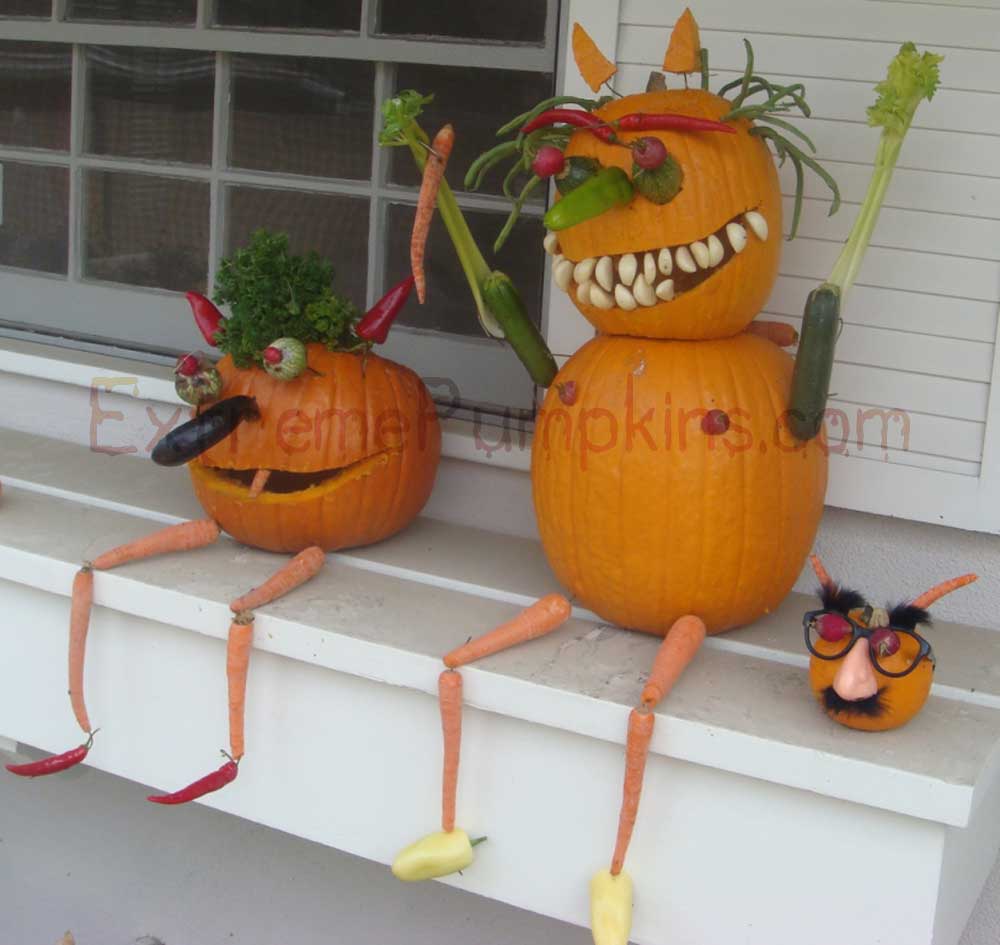 Each year I get a few entries that use all sorts of vegetables for different limbs, facial features, and the whatnot. I usually send them all to the trash folder, but this assortment of veggie dudes might actually make for a good reference photo.

So, if you are wondering what vegetable to use for teeth, you could look at this photo and decide if garlic cloves would work for you.

I hope it helps. Thanks to the carver who sent it in. Nice work.