Mixing The Blood and Pumpkin Guts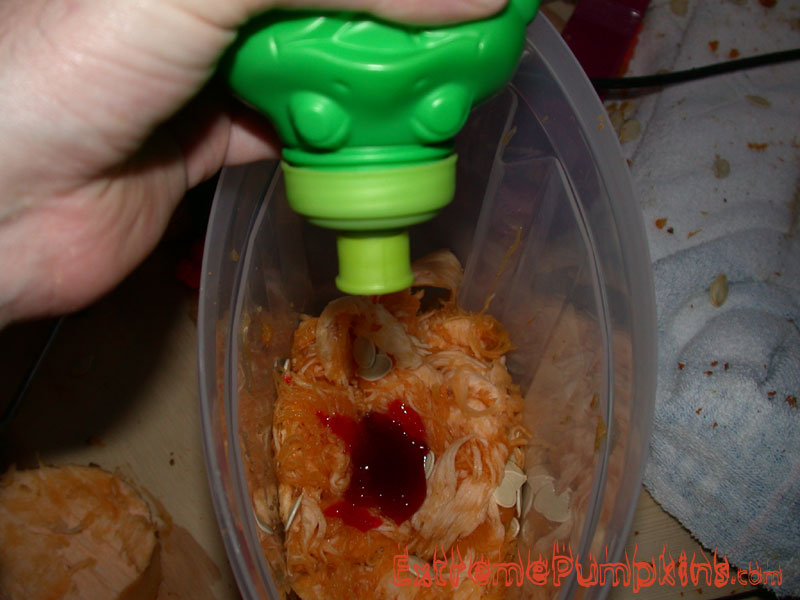 A realistic gunshot to the head would result in some serious brains being spread about. In this case we mixed our fake blood with some pumpkin guts to make realistic looking gore.

If I were to do this again, I might make a double batch of fake blood with extra food coloring (see how in the How-To section). Our batch of guts was a little too orange.