More Flames Are Better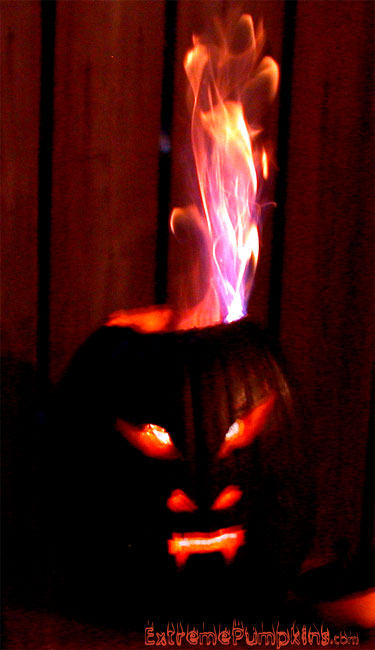 I told the wife that I was using up the remaining lighter fluid so we didn't have to store it inside the house. That excuse seemed to work. You can use it if you want.

Wad up some paper inside the pumpkin to increase the surface area for higher flames.