My First Subliminal Pumpkin Was A Little Too Scary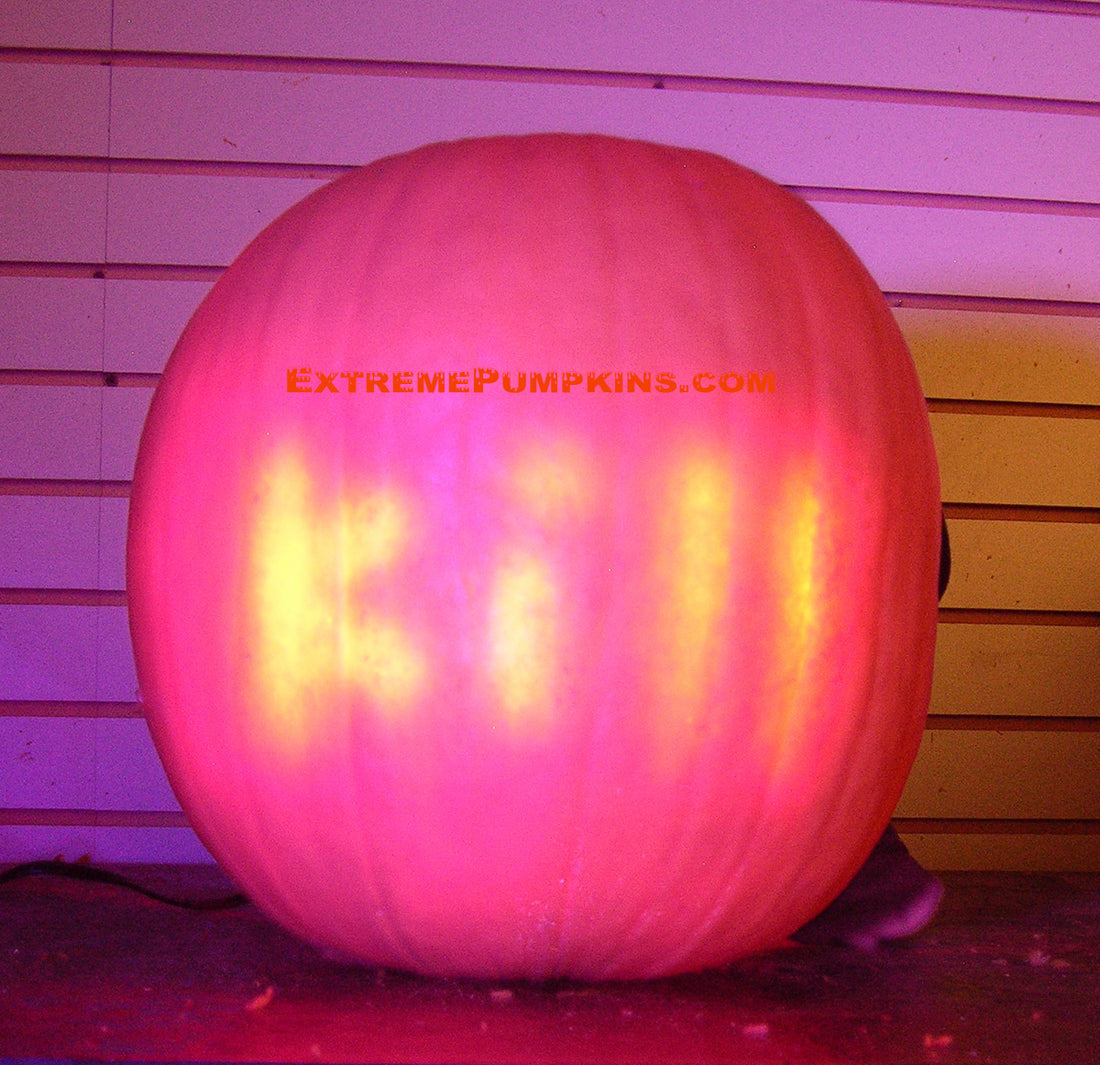 The first example of a subliminal pumpkin that I did included the word "Kill". I guess it went too far.

The subliminal pumpkin is carved only on the inside. The outer skin is completely intact. This way, when the light is off, it just looks like a pumpkin. The message only shows through when the light is turned on.

I thought the message of "Kill" was perfect. The publisher didn't see the humor in it and suggested I change the message to "Evil" which I did. They can't keep me from posting the original though.