Pumpkin / Mask Hybrid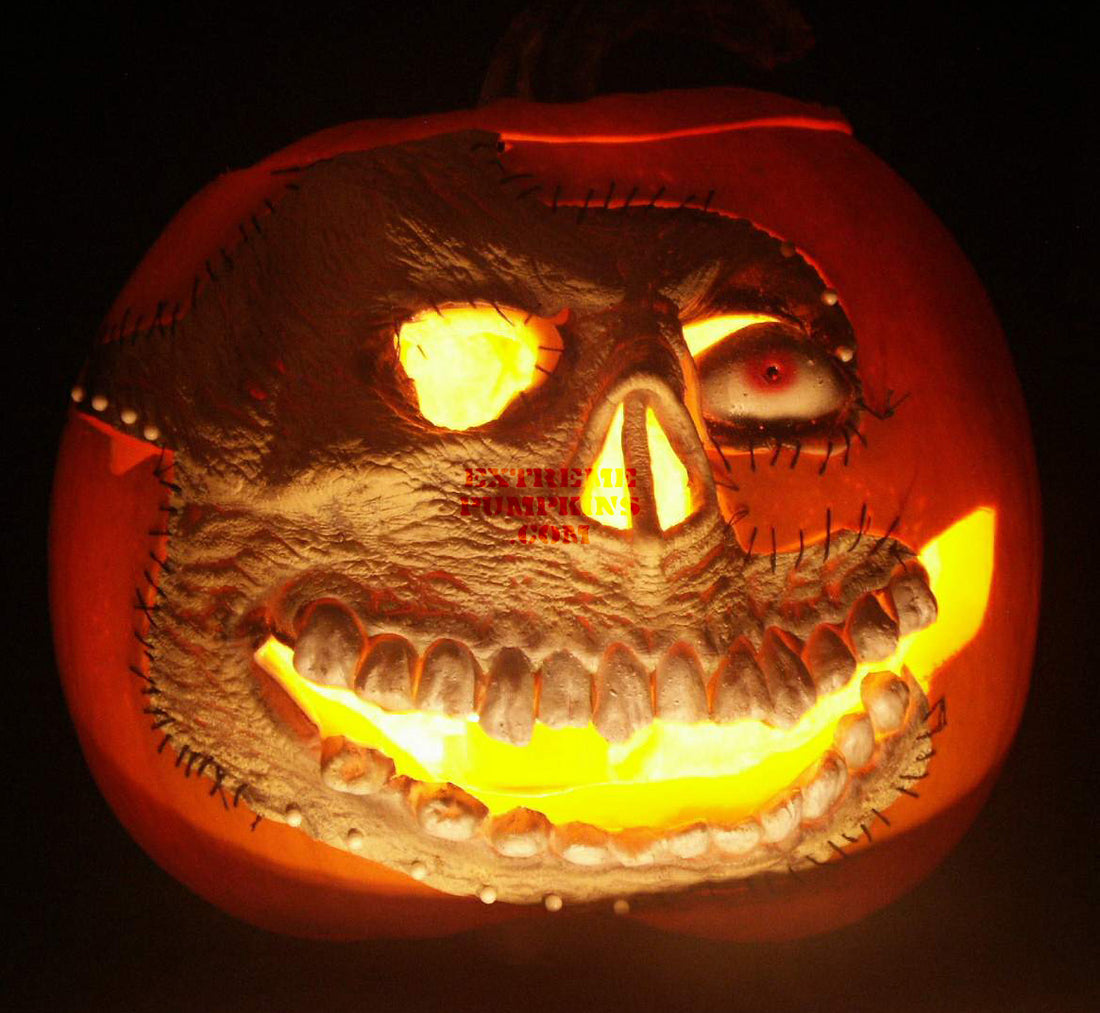 This one sort of reminds me of leatherface from the Texas Chainsaw massacre. I don't know for sure how it was constructed but it looks like some sort of latex mask was cut up and then stitched onto the outside of a pumpkin.

Honestly, I love the idea. Purely brilliant.