Pumpkin Station 3000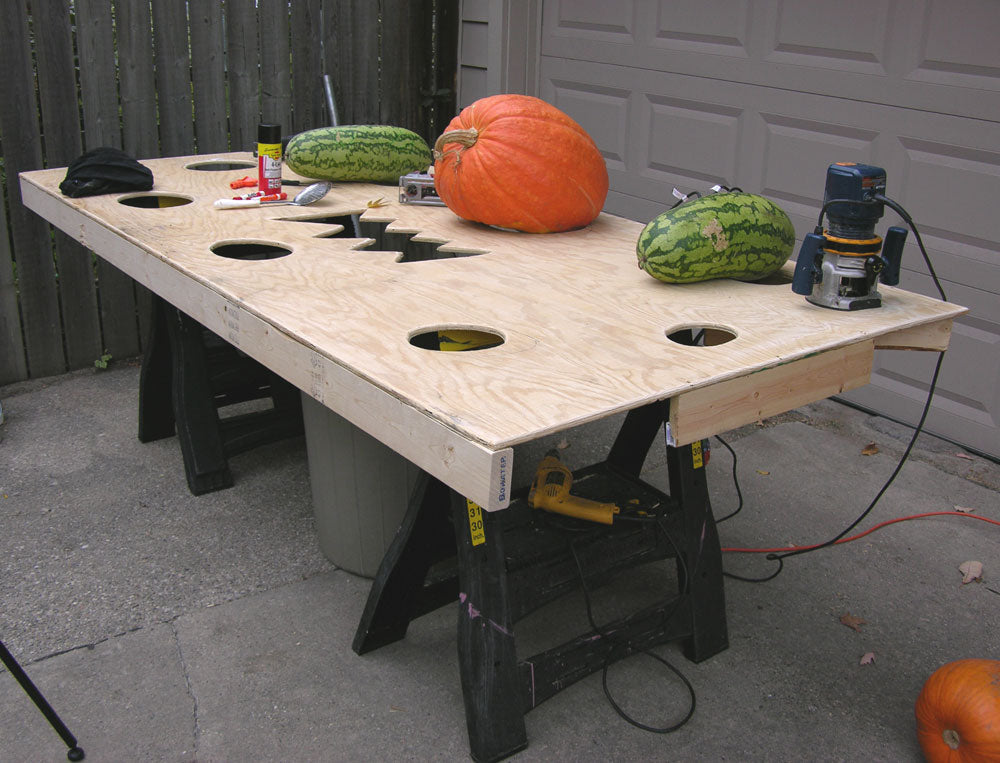 Lisa and I were going to have a pumpkin carving party but we didn't have an 8 person pumpkin carving table. I had to do something Stat! (that is med-speak for fast. I think it is shorthand for statistically short in duration or something).

Anyway, we needed a carving table or everyone would end up sitting in the driveway. Fortunately, I had an ugly sheet of plywood around. I plopped it on two saw horses and cut 8 ovals in it. Each oval would hold one pumpkin. Next I put a big mouth in the center to place the trash can beneath. That would be convenient. Finally, I reinforced the underside of the Pumpkin Station 3000 with a couple of lengths of scrap wood.

Now that we used the pumpkin station 3000 I can report that it worked really well. Only one person cut off their finger and when they did, we were able to throw it right into the trash can. I call THAT a success.

Oh yeah, I used a router on all of the edges to round them off and prevent splinters. You don't have to do that but it worked well for me.