Second Step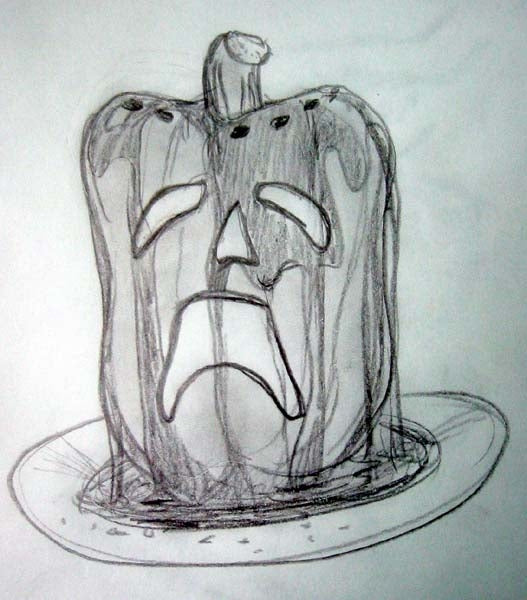 The easiest way to prepare a design is with a simple sketch on paper. I prefer Mars All-Purpose Translucent Vellum or 9 x 12 Mediumweight Sulfite Drawing Paper, but the back of a To-Go menu from a Chinese Restaurant will also work.

This is the flowing blood design, which has a ghoulish pumpkin face with blood flowing down the front.

I planned to have five spouts along the top for the blood to emerge from, so that the blood would flow down all over instead of just one stream down the center. According to the plan, the blood would collect on a plate below the pumpkin, to be pumped back up to the top.