Skeleton Love Pumpkin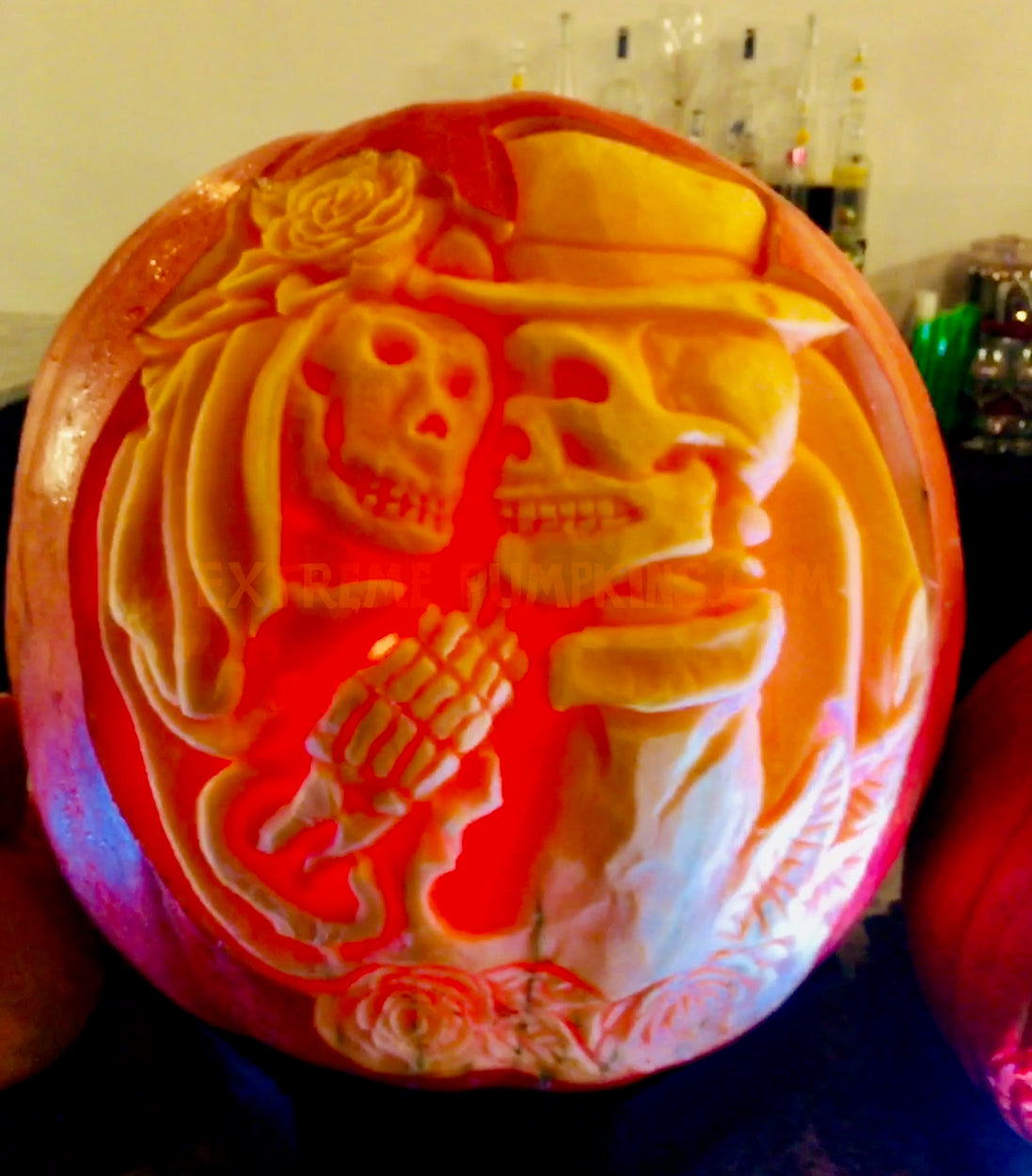 This pumpkin proves that not even death, or being two-dimensional carvings on the side of a seasonable vegetable, can get in the way of true love.

This pumpkin was done by Chad Hartson the President of the National Ice Carving Association and owner of Ice Creations. He is available for hire.