Slayer - That's right SLAYER!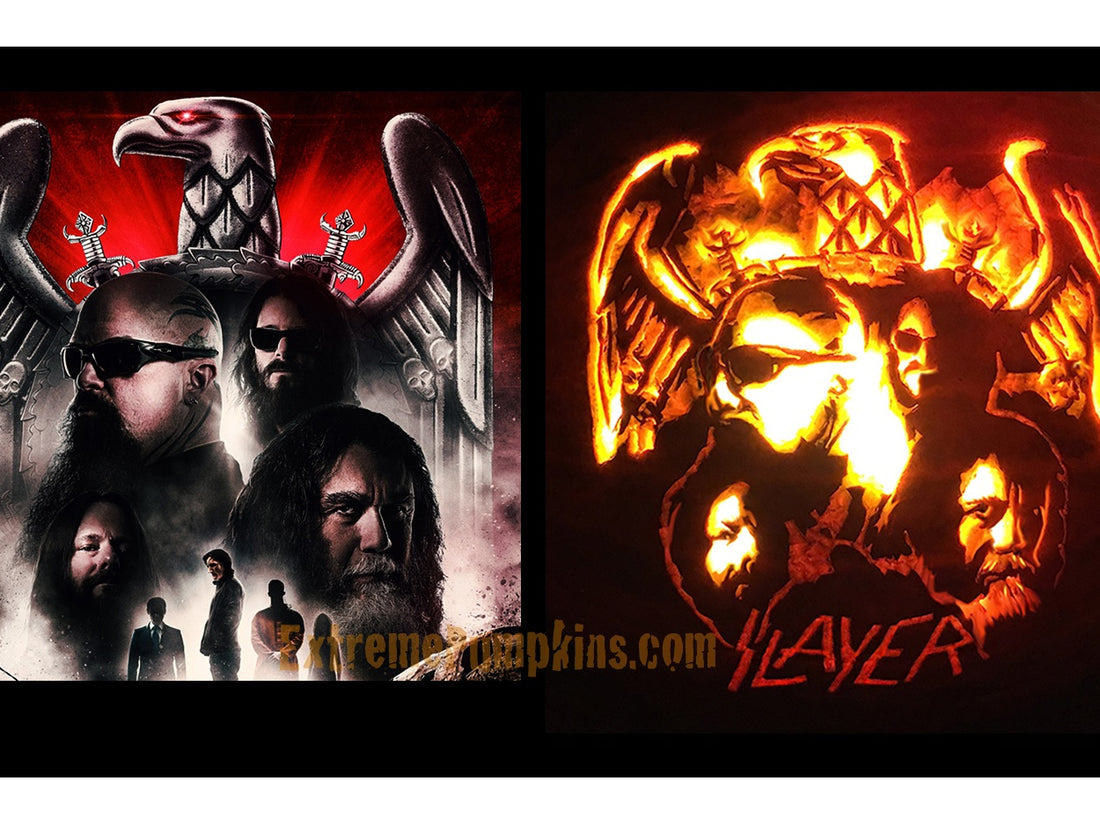 Every year people submit music acts on their pumpkins. Typically we get a KISS or ten, we get pop stars both male and female, typically carved by the opposite gender in some type of creepy Halloween ritual. Does this ritual work? I doubt it. I don't think Debbie Gibson ended up marrying a pumpkin carver (yet! Call me Debbie!).

What was I saying? Oh yeah, Slayer is cool. I mean, I don't actually listen to them, but I respect people that are committed to music that hard. It's sorta like exercise, I do a little excercise, but I respect people who complete triathalons.