Step 5 - Light It Up and Make Adjustments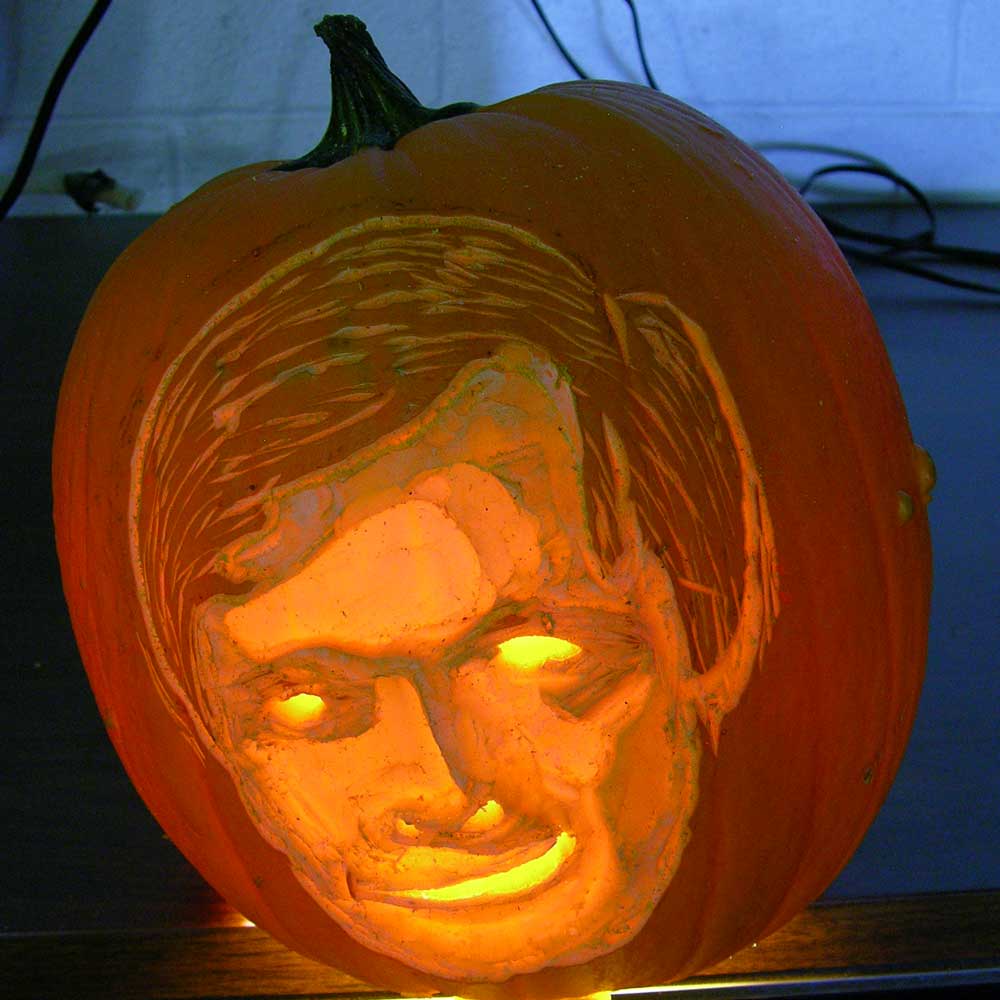 For the last step, you should light the pumpkin from within and make adjustments. I light it using a work light. When the pumpkin is lit it will look completely different. Hopefully, it will look great.

Good luck to you.

If you want to hire me to carve some character pumpkins, I'll certainly be interested in doing them for you. Send me an e-mail through this website and I'll put you in touch with my booking agent. Keep in mind that a lot of labor goes into each one, so they aren't cheap. You probably figured that out as soon as I mentioned "booking agent". Sorry about that.

If you are with a TV show or something publicity opportunity, drop me a line. My book publisher gets a lot of my time during Halloween and if they want me to do you the favor, I will.