Strange Design Using Doll Parts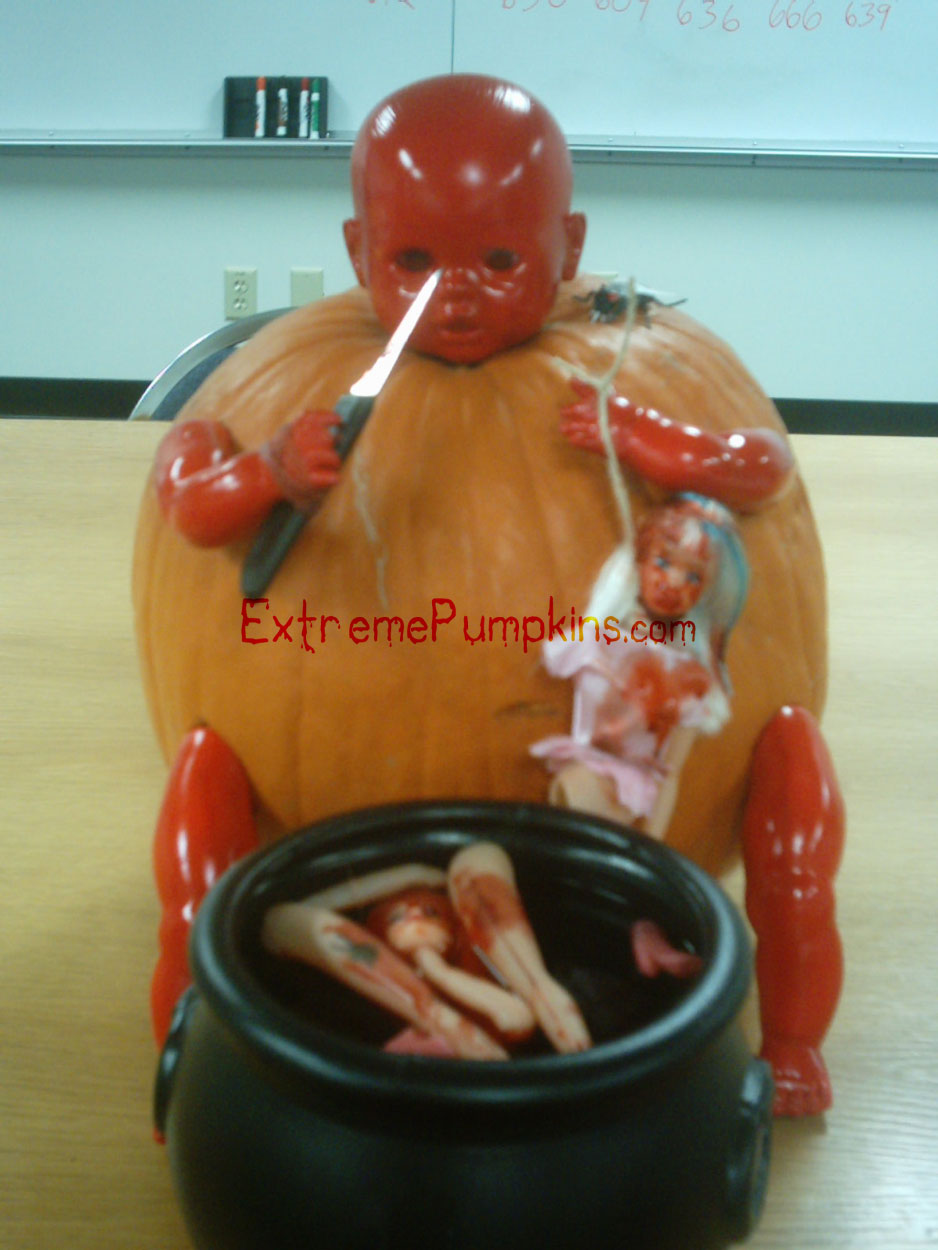 Earlier on this website I mentioned that I didn't like Barbie very much, well it seems I am not alone. This person isn't a big fan either.

Of course I don't paint doll parts orange and stick them to a pumpkin. It isn't that I wouldn't do that, it is just that I never thought of it.

This person gets an A for creativity and a C- for mental stability.