The Baby Parts Pumpkin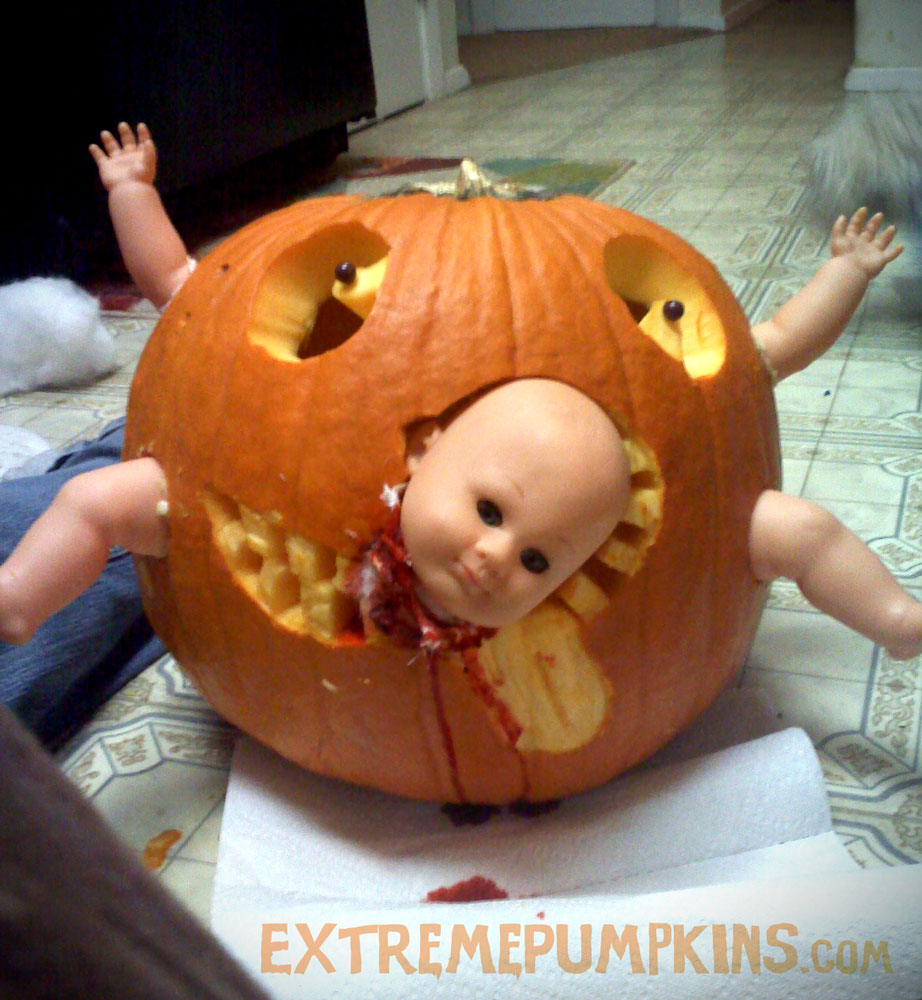 The person who sent this in mentioned that it made their grandkids cry. I'm not sure if the grandkids were crying because they were frightened or if they were sad because they realized it is finally time to put grandpa in a home.

Bazing! Stick around folks, read some more descriptions, try to veal, tip your waitress.