The Candy Corn Witch Pumpkin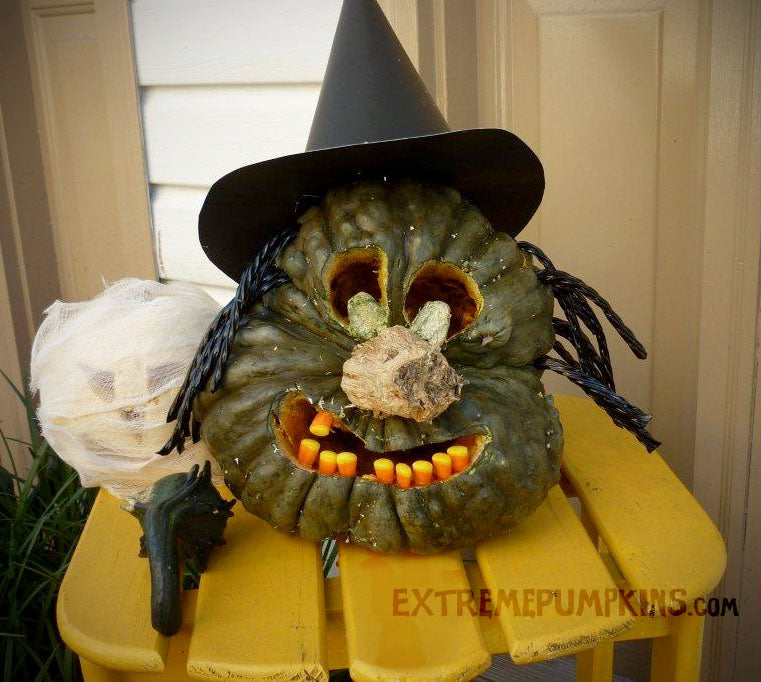 This design makes great use of a green gourd with a weird shape. It also uses everyone's favorite disgusting candy, candy corn. Nice work!

Let's not forget the mummy pumpkin right behind the witch. I've done that one before. Combine a white pumpkin with some gauze or cheese cloth and boom! Mummy pumpkin.