The Centipede Face Pumpkin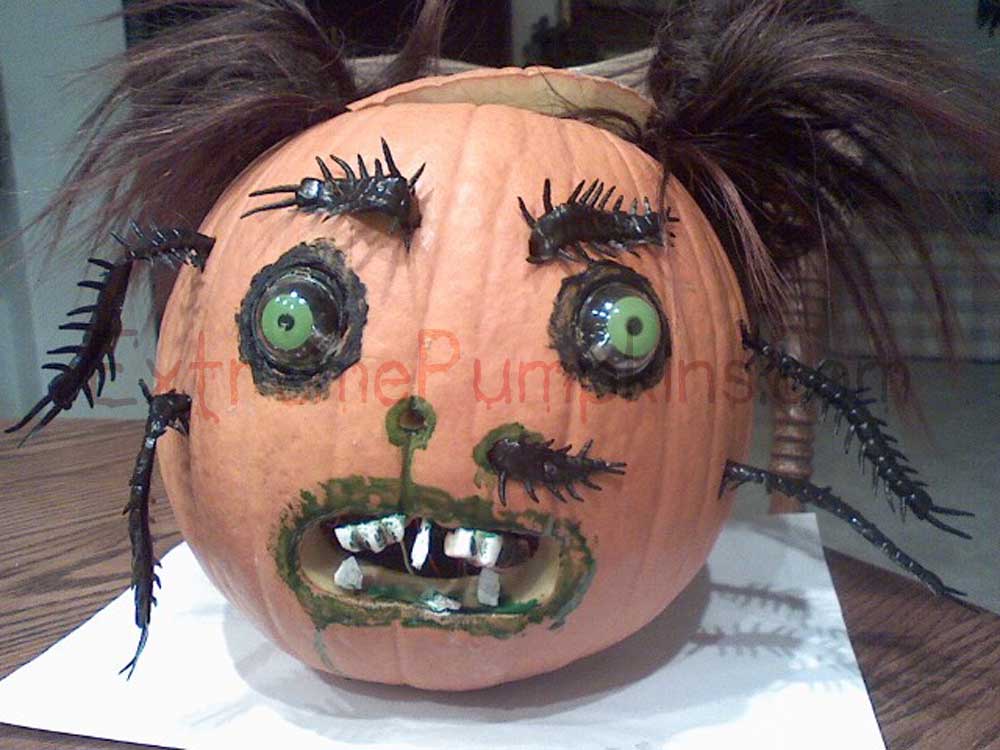 There are quite a few cool things going on here. The centipede crawling in and out of the pumpkin is cool, and so are the Styrofoam teeth (is that what they are?). I also like the hunks of wig sticking out of the top of the pumpkin (Grandma is going to be pissed!).

The eyes are weird and if I were to carve this pumpkin, I might not put on the eye and lip liner paint. Overall, I like it. I'll be looking for some plastic centipedes for my pumpkin carving kit.

Thanks.