The Childbirth Pumpkin - With Stick Limbs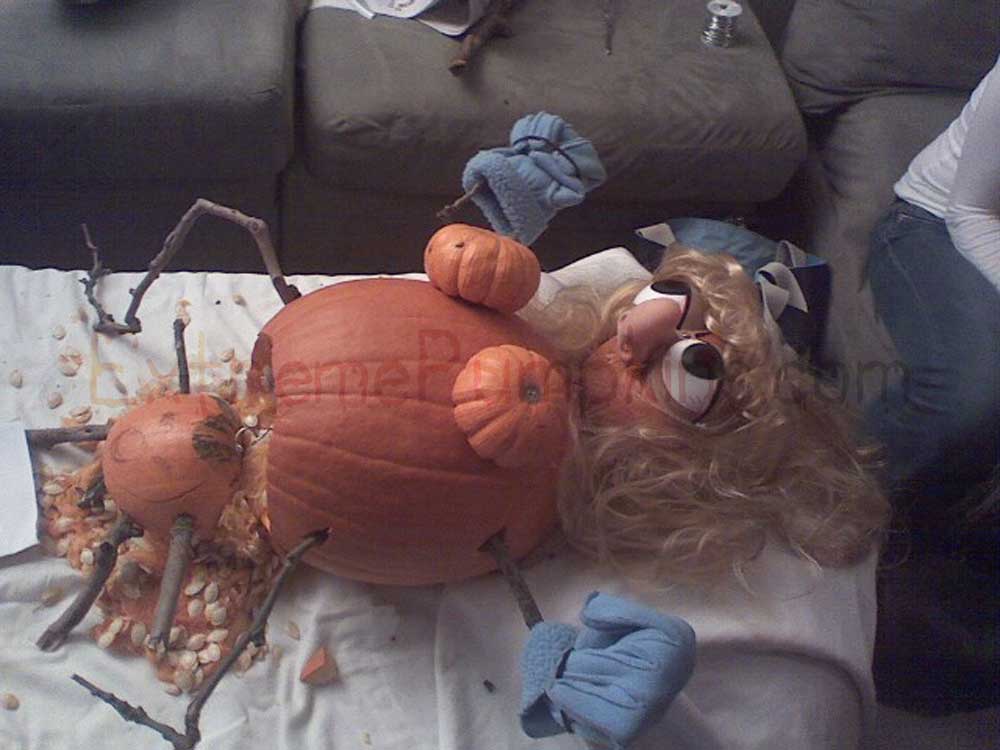 I am a big fan of people that creatively use materials. The sticks for limbs on this one look pretty good, and so do the gloves. But wait, what are those eyes made out of? They look like someone decided to paint a couple of bra cups.

Anyone have any insight? Are bra cups really an acceptable material for use during pumpkin carving? Wow, what a world we live in.