The Coppertone Pumpkin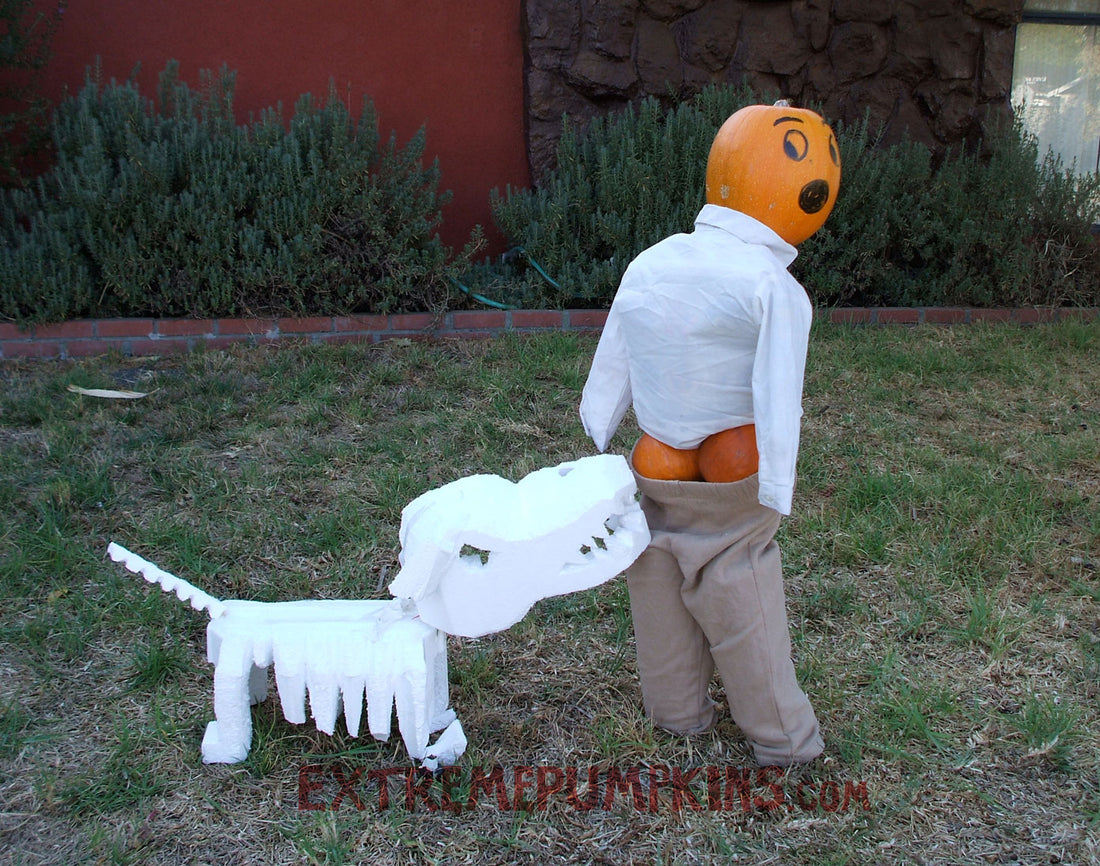 Do other people remember the Coppertone girl advertisements? They featured a young girl and a scamp of a dog. The dog was pulling down the girl's bathing suit. I suppose today you wouldn't create an advertisement like that, but it was very memorable.

I like this pumpkin scene because the submitter did a great job of carving the styrofoam into the shape of a dog. That work is more impressive than the pumpkin work in my eyes and the pumpkin is pretty cool. Great Job!