The Miley Cyrus Wrecking Ball Pumpkin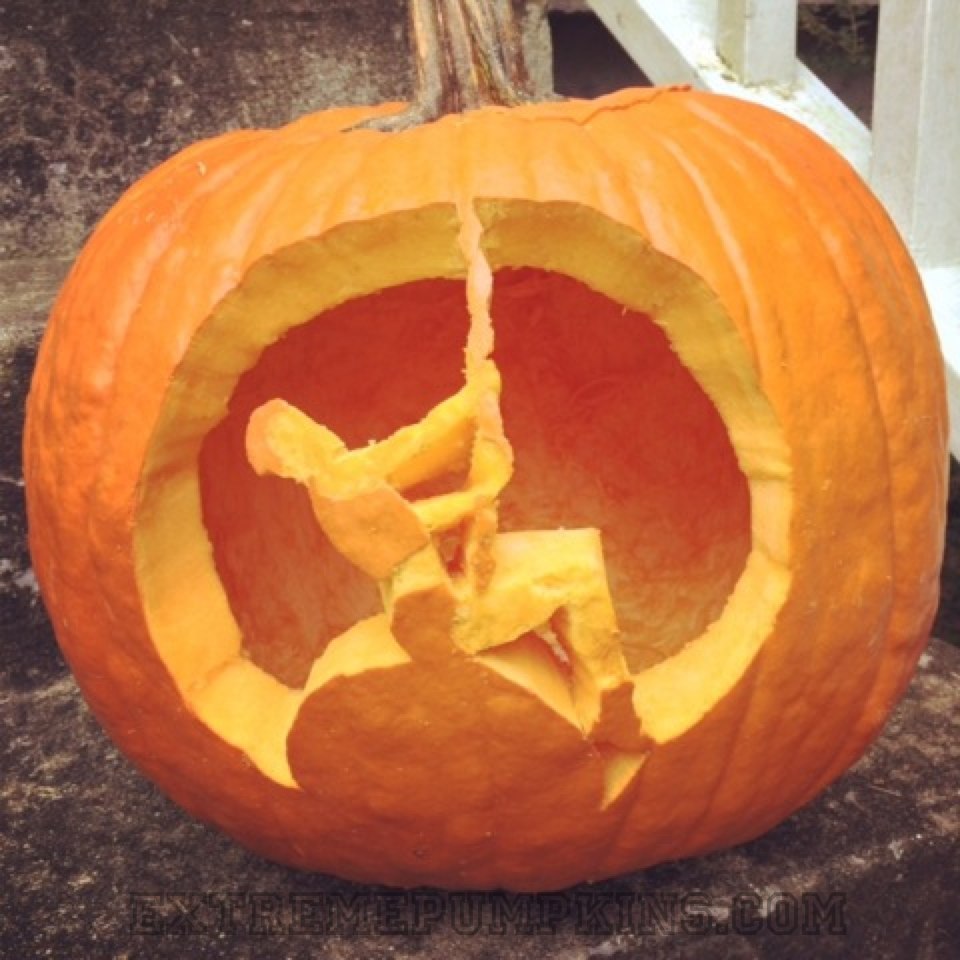 Here is my Miley Cyrus Wrecking Ball Story. My son is 8. He plays flag football. He doesn't play tackle football because he is the son of a 5'11" internet company CEO and a 5'3" marketing executive. There is no NFL future for him, but he's one smart little dude. So he plays flag football.

He's not too fast. He's a great kid and I love him, but I'm not finding a lot of Olympic sports he could qualify in. But he likes Football and I like to take him to practice and his games.

One day, despite all of our helicopter parenting he is involved in a collision. He was running the ball and as he charged past the line of scrimmage the kids on the other team didn't see the importance of moving out of the way and they all knocked heads. It sounded like someone dropped a case of coconuts. Three kids were crying at the end, not just my son.

The next week, it was Sunday morning a few hours before football practice and he was getting himself psyched up. So what song does an 8 year old use to psyche himself up for football? You guessed it. "Dad, dad, dad. I came in like a wrecking ball!!!!! That sound is about me."

Kids are fun.