The Mona Lisa Pumpkin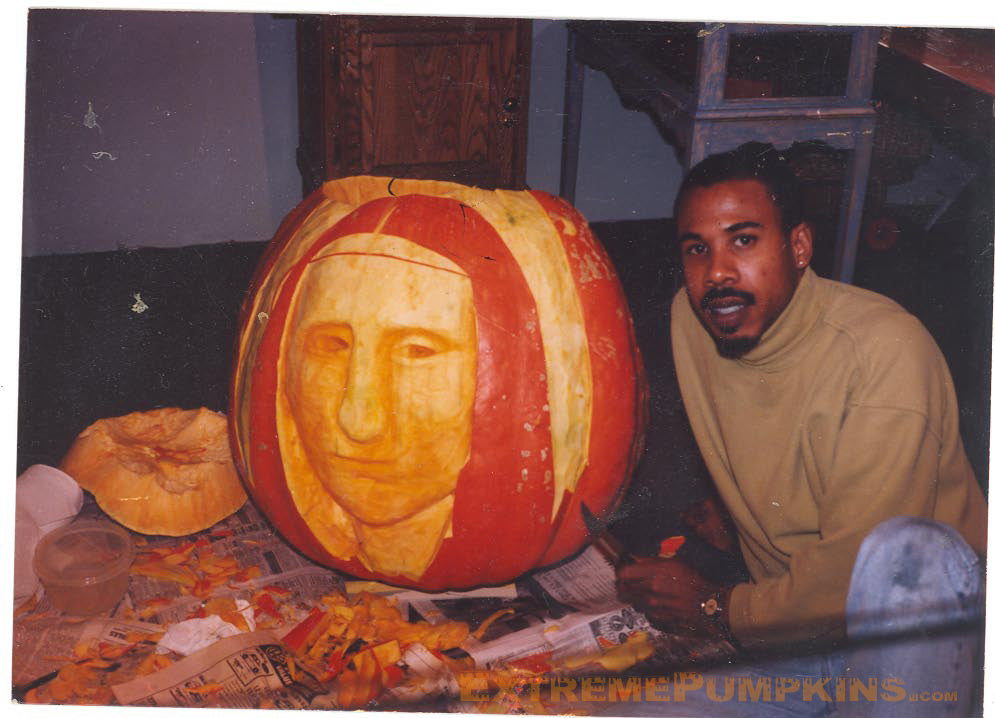 It is always cool to see pictures of the people that are carving these pumpkins. In this case, he looks like he has put some serious effort into this Mona Lisa pumpkin. I also like it when people send in scans of old photographs.

I tried to date this photo by zooming in on the ads in the newspaper or something like that, but I could not. I would guess that it was taken in the late 1980's.