The Pac Man Pumpkin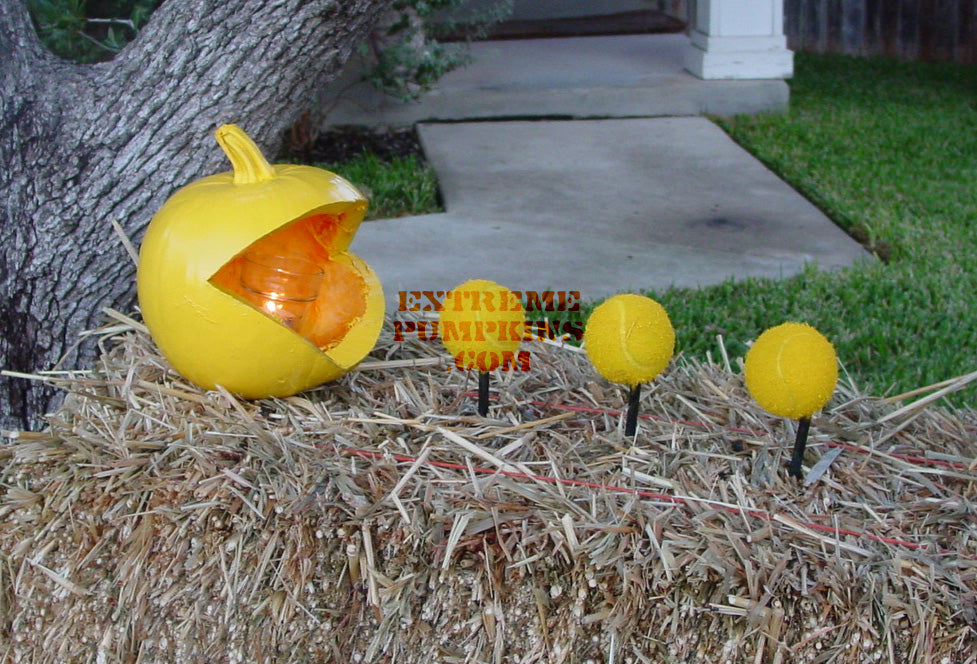 Sometimes something doesn't translate from generation to generation. For example, no 13 year old girls are wetting their pants while listening to records by the beetles. No 30 women are taking the day off to buy nylon panthose. Sometimes we all have to accept that something that was new was only new at that time. Pac Man was new when I was about 11 years old.

I can remember not only playing pac man, but watching other kids play pac man for hours on end. I remember my uncle Pete taking the day off of work to buy the pac man game for the Atari 2600 (it was awful). I can remember listening to the song Pac Man Fever on the radio and liking it. Pac Man sheets, pac man pillows, pac man dolls. Pac Man was it.

This submission is a great throw-back for people my age. If you are older or younger I am sure you aren't as excited.