The Peanut Allergy Pumpkin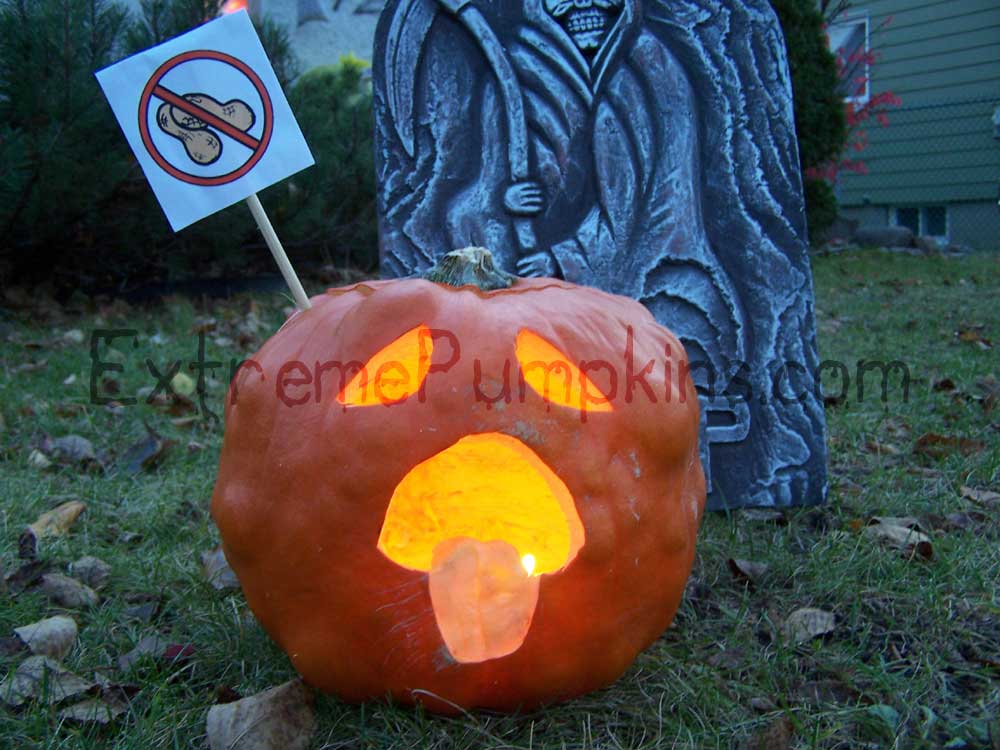 Great idea, this lumpy pumpkin with the swollen tongue represents peanut allergies. Ha!

As a parent of school-age kids I know that there are a lot more cases of peanut allergy these days. Are they real cases or just paranoid parents? I don't know, but I suspect a little of both.