The Pickled Punk Pumpkin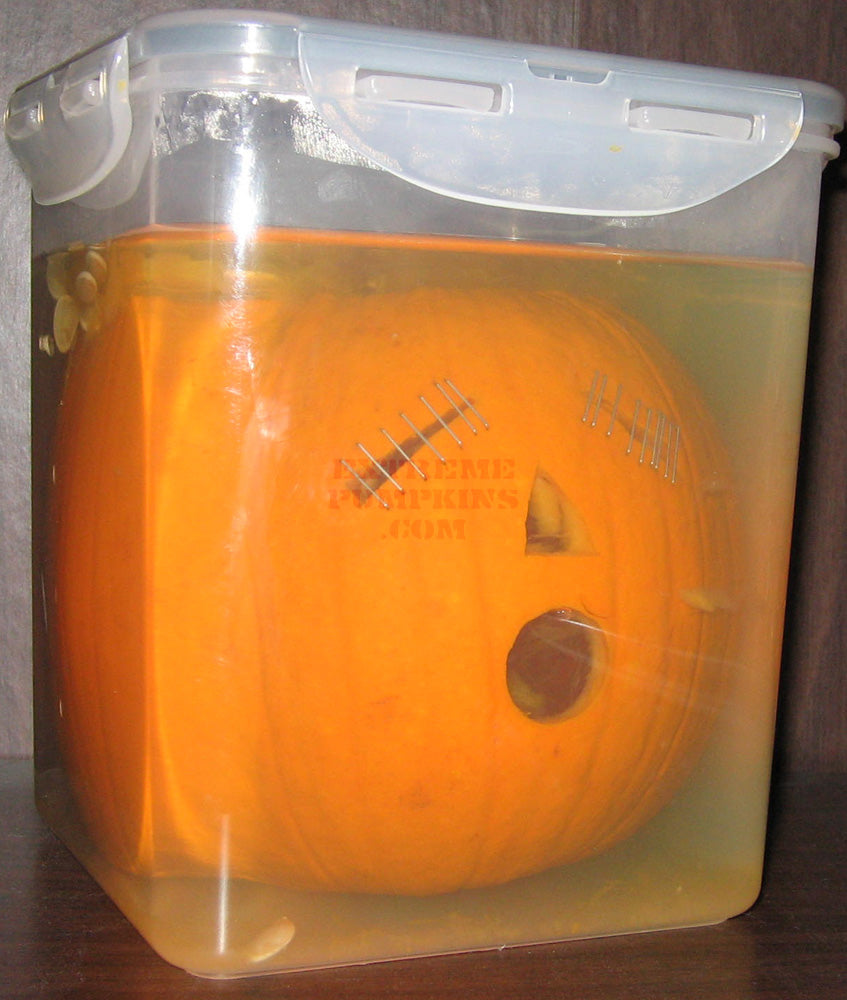 Combining two designs can work. Here is a combination of a stapled pumpkin and a drowning pumpkin. The carver called it the pickled punk pumpkin.

Lots of people take alternative approaches to the drowning pumpkin. Working with a clear bag is harder than most people want to handle. Using a big clear bucket is a good solution, but it won't accomodate a large pumpkin.