The Pumpkin Bumpkin Had Twins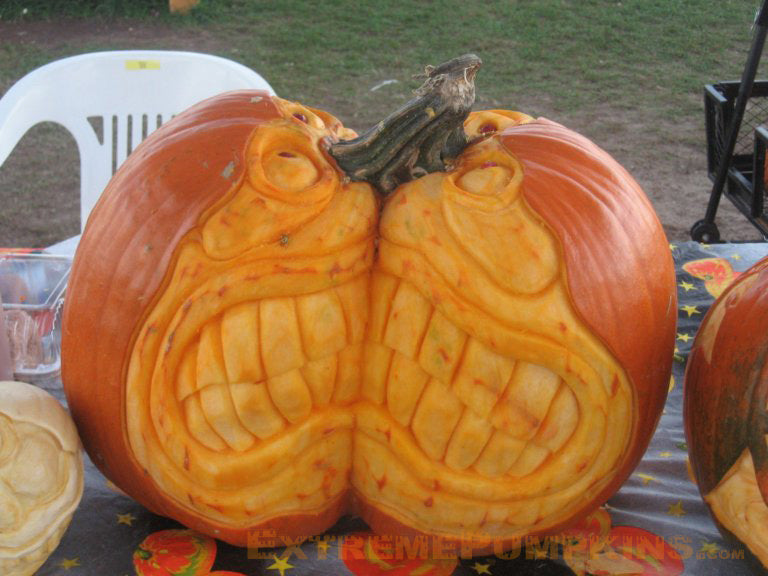 Each year a guy named the Pumpkin Bumpkin submits a whole bunch of designs. He lives near me and he rules the Michigan pumpkin carving scene. This years he found a double pumpkin to carve. I love the rendition of siamese twins joined at the nose.

Keep them coming Bumpkin. I am practicing my carving to try to compete!