The Small Block Pumpkin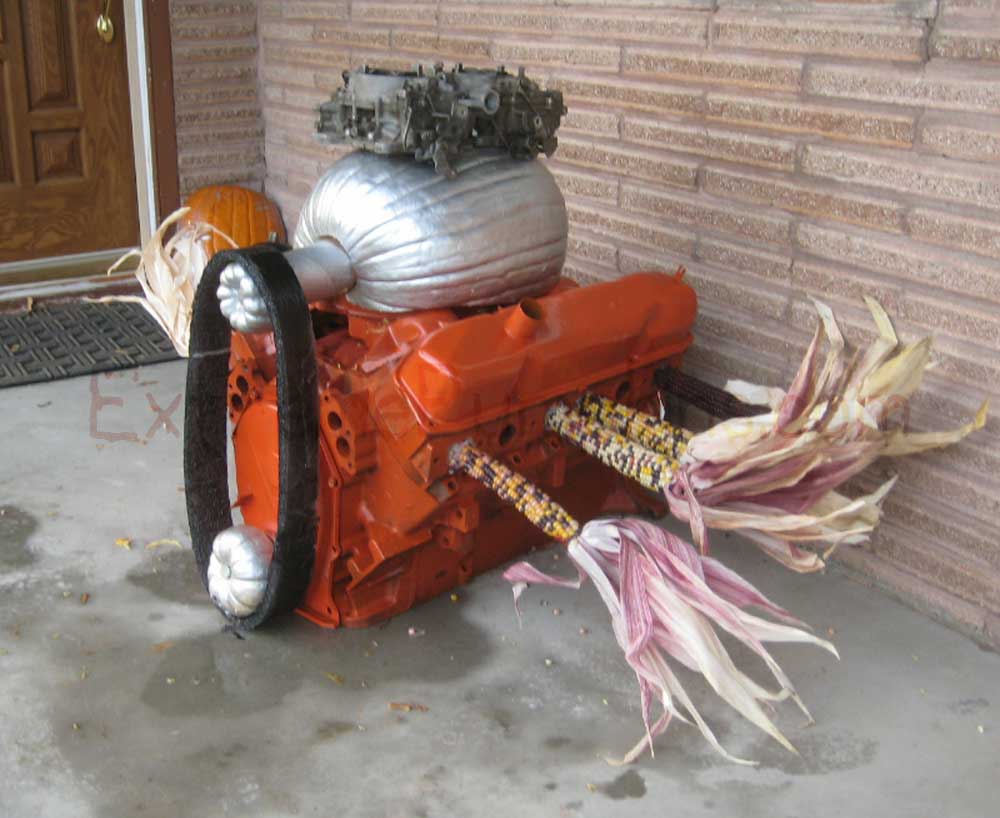 Dual quads, a pumpkin blower, dried corn that look like flame-throwing zoomies. That's a winner right there!

I especially applaud this gentleman for getting his wife to allow him to place the long-block of a car engine on his front porch. My hat is off to you!