The Traffic Pumpkin - Stage 1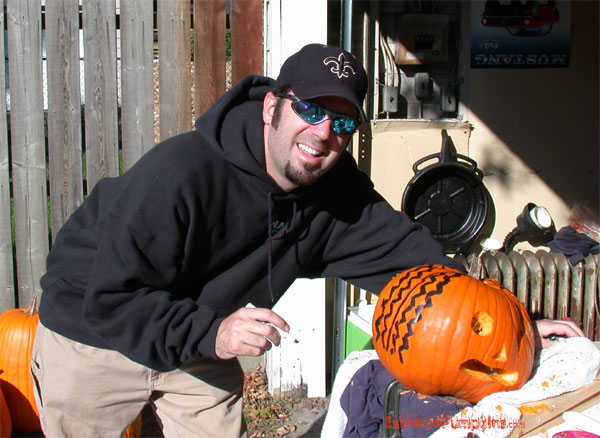 The traffic pumpkin was pretty simple. It was a simple pumpkin face with a tire tread drawn over the top of it. Then, the traffic pumpkin had a unique light source, a road flare. The flare is what made this pumpkin totally awesome.

Here I am drawing a tire tread on it. I thought about first reinforcing the interior with some steel supports so that I could actually drive over it, but decided to simulate the treads instead. You can decide how to do yours.