The Twizzler Werewolf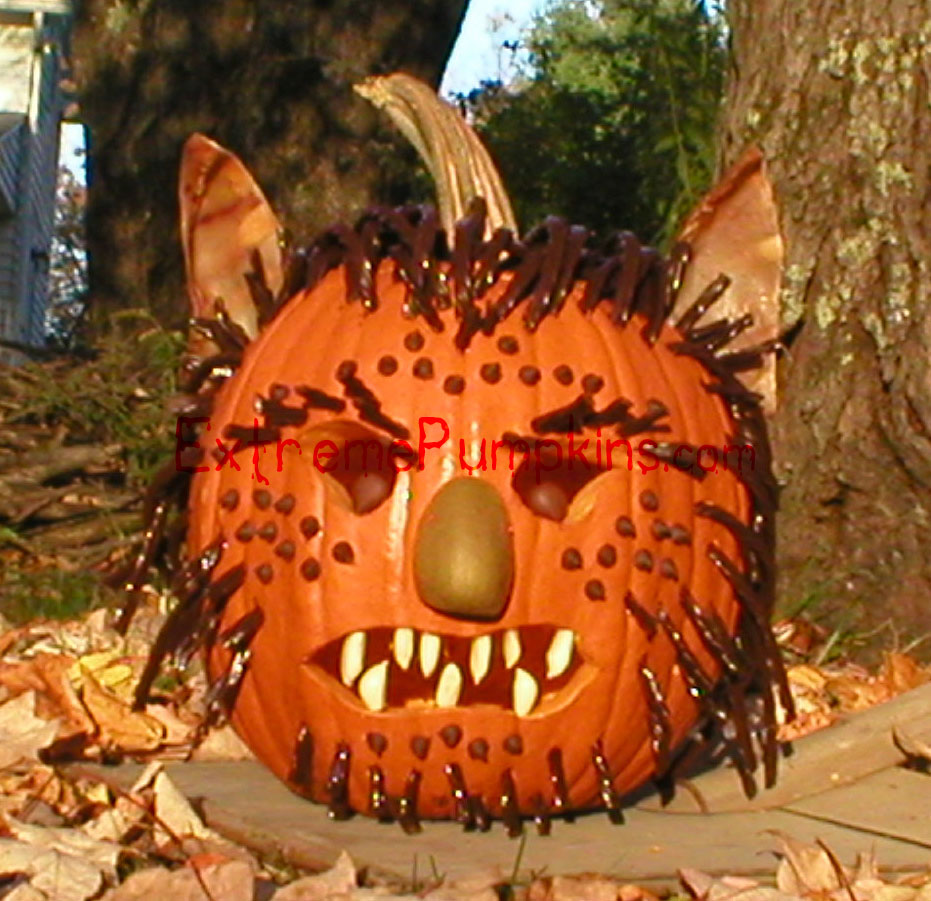 This werewolf uses twizzlers for hair. I think they are chocolate flavored twizzlers. I have never tried chocolate flavored twizzlers but I imagine that they taste better than authentic werewolf hair.

The ears were made from Pig's Ears. They sell pig's ears at the pet store. From what I understand pigs and people taste similar, so a pig's ear probably tastes just like a werewolf's ear. That is what I call realism.