The Vampire Snail Pumpkin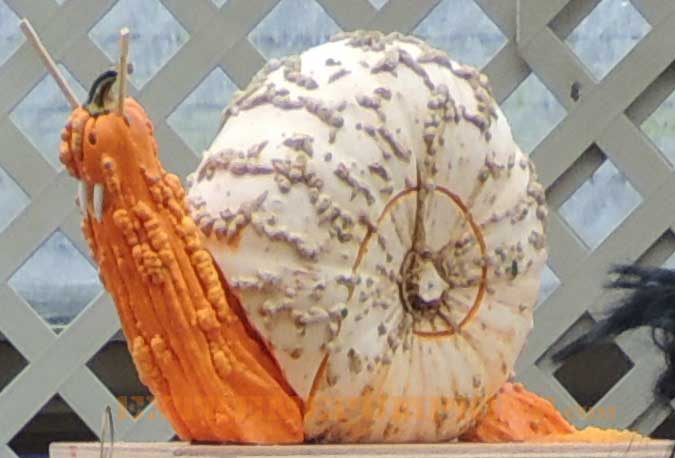 The first few times I looked at this picture I thought it would be a winner because I had never seen a pumpkin-snail before. I put it in the "winners" directory and forgot about it. It was months later when I discovered the filename. VampireSnail4.jpg.

At that point I looked for the fangs and found them. Then I also wondered what the other 3 files looked like. I am guessing we received the best one.