The Zombie Pumpkin Carving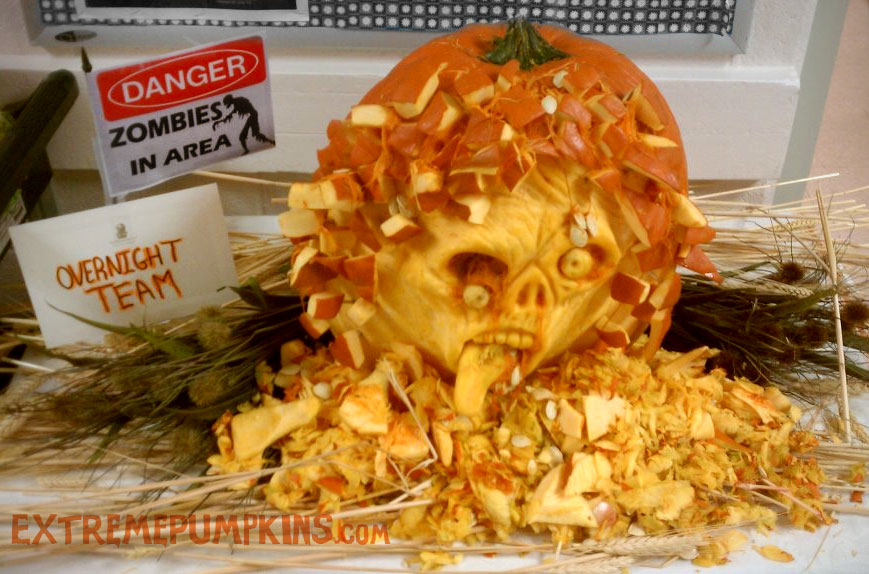 This pumpkin must have won the work contest. But is winning the work pumpkin carving contest a really great move? Does the director of your department look at you funny afterward or does she think that she likes your style. Better think about it before you start flaying a pumpkin.

I'm guessing the "overnight team" doesn't really give a care though.