They Eat Their Own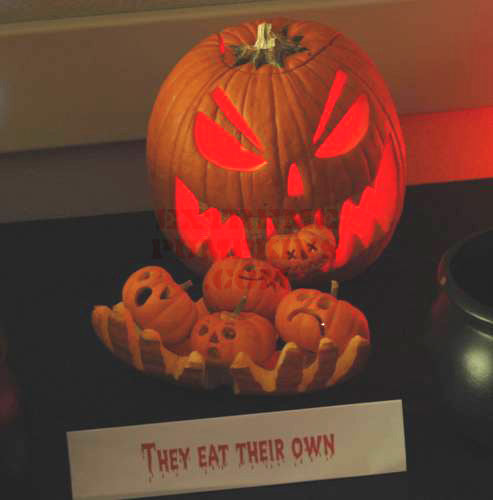 Those miniature pumpkins that they sell at the store are annoying. I wonder who grows them and if he has any self respect left. Does the minipumpkin farmer ever end up at the local diner sitting next to the giant pumpkin farmer? If so, does he feel inferior? I bet he does. In fact, I wouldn't be surprised if they didn't let the minipumpkin farmer into the diner.

How does a minipumpkin farmer bring his crop to market? Does he drive a little-bitty truck? Maybe he uses a lionel train or something.

Well, here is a way to use up some minipumpkins. You can make a regular sized cannibal pumpkin. This example even has a large hand carved from another pumpkin. Cool.