This is Teon (single)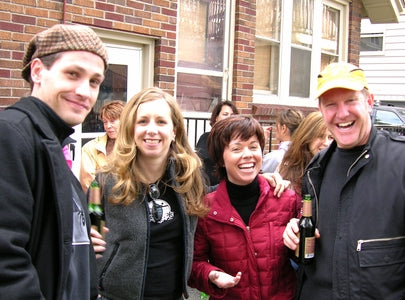 The handsome guy on the left is Teon. It is pronounced Tea On and rhymes with Leon, Deon, etc. I am unsure of where the name comes from but Teon is not from an exotic location or anything. He is just Teon, regular guy.

Teon is pretty damn cool. He is also excellent at home improvements. Teon has completely transformed his house into quite a nice place.

Teon works as a civil engineer. He seems more like the architect type than the engineer type. Matt and I are both engineers and Teon is not even close to nerdy enough to hang with us.

Teon likes dark, industrial music but he has also been known to square dance on a yearly basis. Teon likes dogs and he is very polite. Teon drinks Guiness and often wears a silly cap for some reason. Teon is pictured on the left. He is very fit but never brags about it which is a rare positive trait.