Time to Start Carving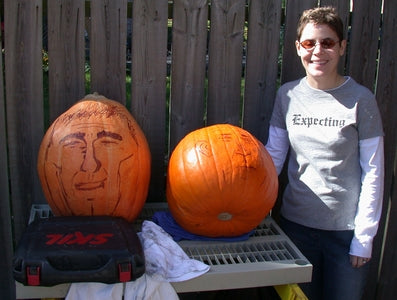 Here are the pumpkins with some dry-erase marker written on them. In case you haven't read the site that carefully, that is one of the tools that I use to mark up the pumpkins before I put the jigsaw to them.

That's my wife Lisa on the side. She wants me to tell you that she is pregnant and that is why she looks a little heavier than last year. We are pretty excited about having a baby. I keep wondering if someone is going to take the kid away from me for being a "little weird".