Worms and Chef Boyardee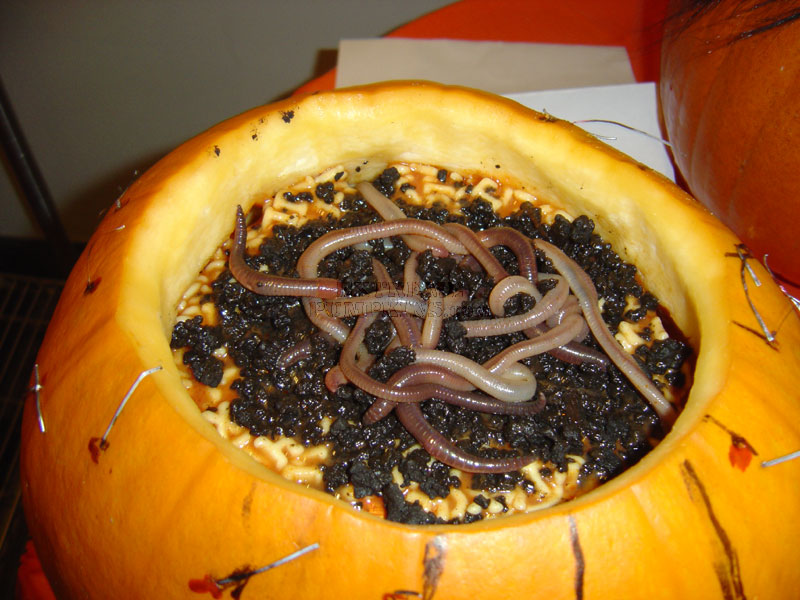 Here is what Steven Smith says about his pumpkin.

These are real worms! I won first prize in my office. We had a pot luck that day; this pumpkin was displayed in the same room with the food. Some people were so grossed out they actually threw up!

Personally, just the site of the chef boyardee crap in your pumpkin makes me a little queasy. The worms aren't gross at all. Pasta in a can though is gross.